Family Medicine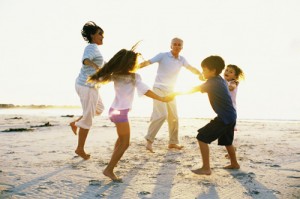 As Primary care providers we are specially trained to care for you through all stages of your life. Focused on building an on-going personal relationship, we help you stay well, treat you when you get sick, and refer you to specialists you can trust when necessary. Specifically trained in preventative medicine, we believe that preventing a health problem is much better than having to overcome one.  As primary care providers specialized in FAMILY MEDICINE, we perform complete and comprehensive treatment for you and all your loved ones, regardless of age or gender. 
Urgent Care
We provide the highest-quality medical services to individuals with Urgent conditions, that require Immediate attention, but are not life threatening.  Thus eliminating very costly, time consuming, and unnecessary trips to the Emergency Room.
Family Medicine/Urgent Care Services
– Adult Care & Geriatric Care
– Child & Adolescent Care(>3 years old)
– Sports Medicine
– Skin Lesion Removal / Biopsy
– Wellness Exams/Annual Exam
– Pre-op Medical Evaluations
– FAA Flight & DOT Physicals
– Diabetes
– COPD
– Exercise and Nutritional Guidance
– Immunizations (Flu, Pneumovax)
– Weight loss
– Hypertension
– Constipation
– Back Pain
– Arthritis
– Family Planning
– Bronchitis
– Anemia
     – Allergies & Sinus Infections
     – Asthma
     – Ear Wax Removal
     – Minor Surgical Procedures
     – Sprains or Fractures
     – Cough, Colds & Flu
     – Insect Bites & Rashes
     – Acute & Chronic Care
     – Eye and Skin Exams
     – Cuts & Minor Burns
     – Fever, Headaches & Earaches
     – Vomiting & Diarrhea
     – GERD / Heart Burn/Reflux
     – HYALGAN Knee Injections
     – Joint Pain
     – Joint Injections
         Etc…Etc…Etc…


"Head to Toe Healthcare"
For information on what Diagnostic and Lab Services we offer, click Here  or navigate to that section from the menu on the right.